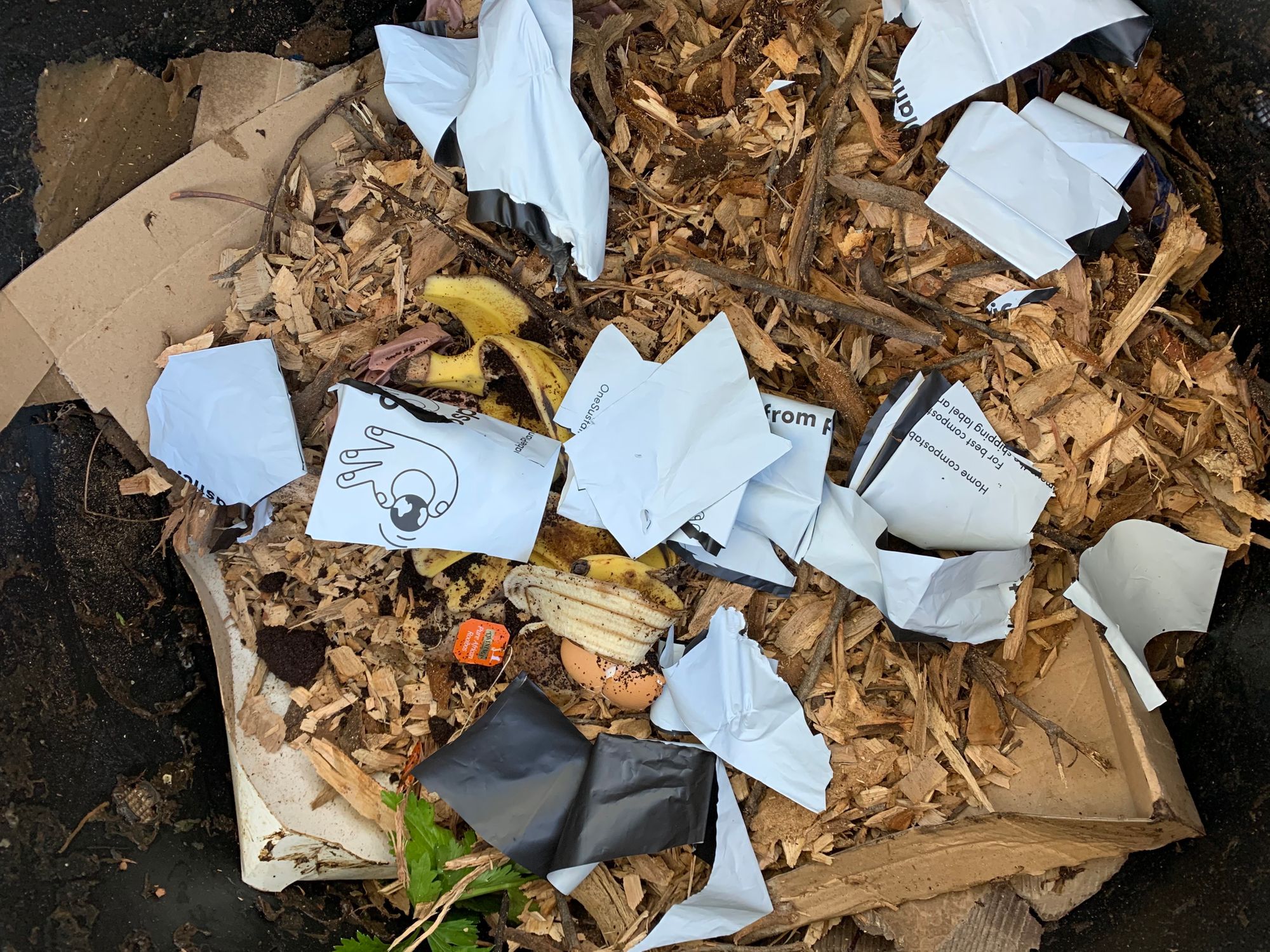 Plastic Free July® is a global movement that helps millions of people be part of the solution to plastic pollution – so we can have cleaner streets, oceans, and beautiful communities. We're all about igniting and sustaining green, bountiful and resilient communities at the Compost Revolution, so banishing plastic from our waste streams is second nature to us.
At the revolution's HQ, we will be ramping up this commitment during Plastic Free July by identifying residual single-use plastics in our homes and office (and in our home offices!), as well as across our operations, and setting a  course to eliminate it entirely (we're already pretty good, we think). As a social venture working in communities across Australia we can help by encouraging our community, partners and suppliers to do the same.
The good news is, as we transition away from conventional single use plastic, the design and use of alternative materials is on the rise! From take-away containers, cutlery, bubble wrap, tape, bags and satchels, plastic items are now being designed using materials which can perform the same role as conventional plastic but are able to break down into natural compounds at the end of their life.
Cornstarch, mycelium, hemp, bagasse, bamboo, palm leaf, cardboard and paper are some examples, with more popping up each day! Avocado plastic anyone? What's more amazing (and most important) is that the majority of these alternative materials are made from agricultural by-products (aka "waste"), and so they not only divert waste from landfill but are also price competitive with conventional plastics.
Our friends over at One Sustainable Planet (OSP) impressed us with their sustainable packaging options including their Eco-Mailer Compostable Satchel made from cornstarch and plant-sugar derived biopolymers. We are pleased to see the ABA Home Compostable-certified logo which certifies that their satchels will reach 95% degradation within 180 days… but as permaculture practitioners we always like to trial things for ourselves, and so we put it to the test. After just 12 weeks in my compost, no matter how much I turned and dug through its contents, I could not find any evidence of it.
OSP is encouraging our community to use compostable products to help protect our earth's future generations and educate about plastic damage on our earth. For the month of July they are offering 10% off their 'available now' products using the coupon code OSPXCOMPOST.
By joining forces with OSP we are able to connect the dots between resources and create a positive impact on our beautiful planet, as well as raising awareness of the do's and don't when it comes to composting new types of plastic packaging.
It's innovators like OSP, and their customers, who are leading the plastic-free revolution by re-imagining, condensing and refining waste streams, eliminating plastic and closing the loop… while inspiring us to do the same. Check out this video where we show you how to reuse our packaging as a blanket for your compost bin or worm farm (particularly helpful as we head into winter!).
Stay tuned this month for updates from our team. We are going to dive deep into our supply chain to identify and target single-use plastic items that we haven't been able to budge… yet!
*OSP offer available for Plastic Free July 2021 - so hurry!