The Farm has won a coveted Gold accolade in the Sports and Lifestyle Products category of the 2020 Good Design Australia Awards. As Australia's most prestigious international award for design and innovation, the Good Design Awards celebrate the best new products and services available in our country.

The Farm is our new worm farm for smaller households, re-imagined from the ground up to improve worm well-being and productivity. It breaks new ground in a number of ways, not least of which being the first worm farm in the world to allow people to make it their own, with colour and feature customisation to suit personal taste and needs. The judges agreed, noting it has an "approachable and simple design that will attract more people to the concept of worm farming".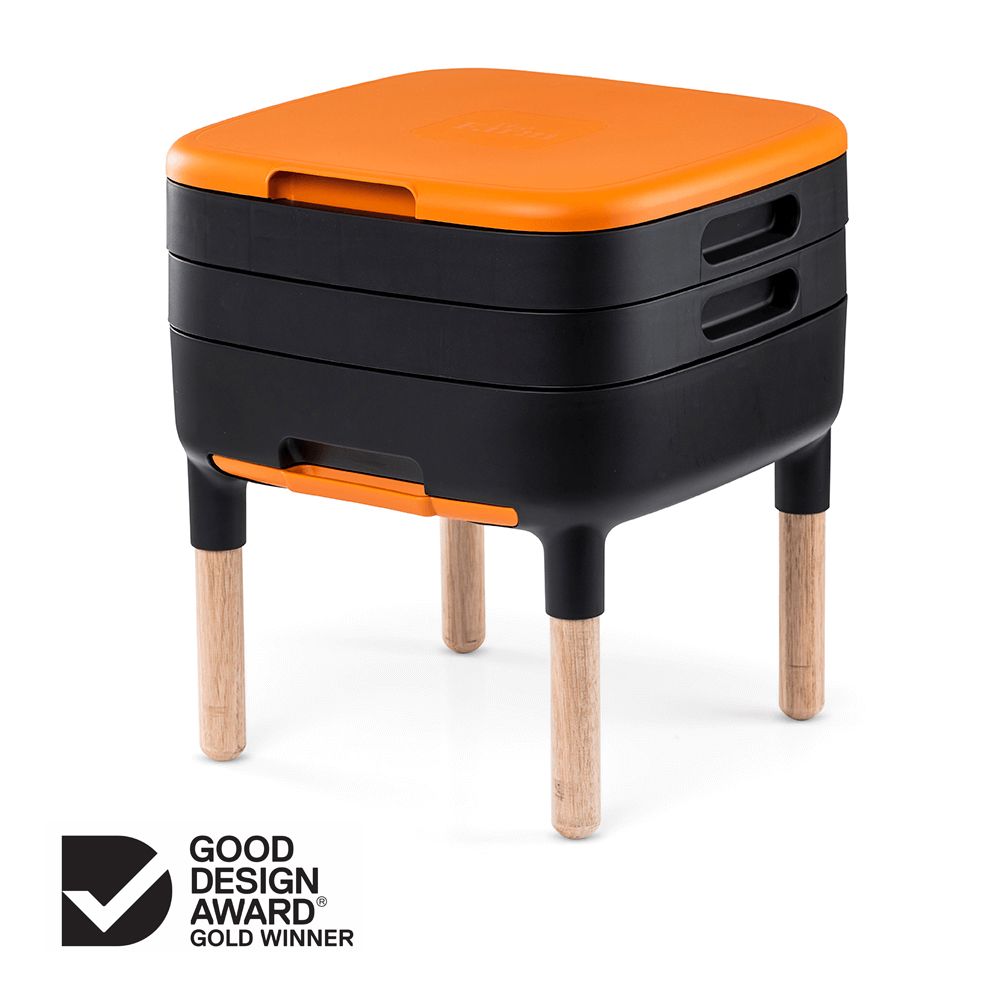 By producing the Farm in Victoria, just a stone's throw from our distribution centre, we are supporting local jobs and lowered its carbon footprint. Perhaps best of all, we're closing the loop on plastic waste by utilising 100% locally sourced recycled plastic destined for landfill, to produce a product that itself recycles another waste stream!

It's a natural evolution of our commitment to saving valuable raw materials from landfill while building more resilient local ecosystems.

The Farm is the product of a co-design collaboration between the Compost Revolution, Maze Products, Tricycle Developments, PMG Engineering and most importantly – the Compost Revolution community.

Good Design Award Gold Winner showcase
Meet the Farm - learn more about the design process and thinking behind the product.