"These are exceptional times in which nature is sending us a message: To care for ourselves we must care for nature." - UNEP

Since 1974, World Environment Day has offered a platform for change. An opportunity to educate, engage and empower the global community to take action and protect the environment. In 2020, the theme is biodiversity; variety in living organisms at a genetic, species, and ecosystem level.
Recent events have left many of us eager to act. To reach out to our community, to speak up and to step out for the first time into our gardens. But have you considered acting on biodiversity loss?
Biodiversity is the foundation of all life. It affects every aspect of the human experience, as well as all living things around us. Your garden is an ecosystem teeming with diversity! In your soil, bacteria, fungi, worms and other handy helpers are essential to the cycling of ecosystem nutrients, carbon and water storage as well as aiding plant growth and suppressing pests, parasites and disease. Plant biodiversity balances ecosystems; protecting waterways, reducing erosion, moderating climate, and providing food and shelter. Insects are our hidden heroes, working alongside other animals to cycle energy and nutrients, pollinate plants, disperse seeds and look after our soil.
Unfortunately, biodiversity in nature and our urban environment is rapidly declining. Driven by relentless economic development and population growth; land use change, pollution, natural resource use, climate change and the introduction of invasive alien species, we're already close to a biodiversity crisis tipping point. If we continue on this path, we will set off irreversible feedback loops across our ecosystems with severe implications for our environment and humanity.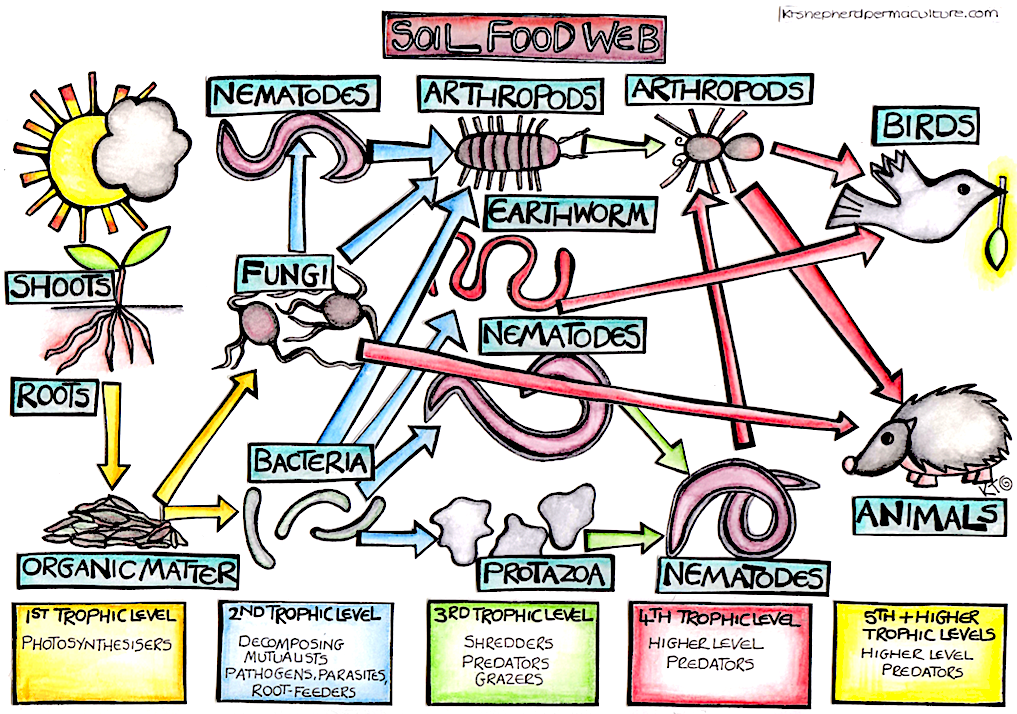 To care for ourselves, we must care for nature. And the most immediate part of nature is our own backyards, verges and balconies. Biodiversity in our neighbourhoods has been declining for decades, but we have seen during the coronavirus pandemic that if we can ease off the pressure, natural systems heal and replenish themselves. If we proactively encourage pollinators and local wildlife back into our gardens we can re-establish biodiverse neighbourhoods that will, in-turn, nourish us.
This World Environment Day, why not learn more about the living world on your doorstep? And start to intentionally care for it.
Think of your soil, fed by your compost, as the foundation of your very own microcosm. Nurturing up to 30,000 different species of organisms, it plays an important role in supporting biodiversity. This will trickle up the food chain and over your back fence (inspirationally and literally!) – promoting a rich and healthy urban ecosystem beyond your own.
If you would like to learn more about biodiversity and how you can better protect it, start with the UN's World Environment Day guide. Milkwood Permaculture also have some great post on the topic, and Backyard Buddies can help you to transform your garden into a safe and inviting habitat for local wildlife.
So get out in the garden for at least a few minutes this World Environment Day and thank you - to all of the worm farmers and composters, for nurturing nature today and every day.
Cover image courtesy of Unsplash