This April, we are celebrating the first national #UrbanAgricultureMonth run by Sustain, the Australian Food Network.
Urban agriculture involves growing fruit and veggies, raising livestock, processing food, beekeeping (and more!) in cities, suburban areas, regional centres and towns. From balconies to rooftops, backyards, urban farms and beyond, we can all get involved! But why is it important?
Urban agriculture plays a considerable role in food production globally, providing 15-20% of the world's food (FAO, 2011). This not only bolsters urban resilience but has also been shown to provide social, economic, health and environmental benefits (Nogeire McRae et al., 2018). From promoting food education to improving access to fresh fruit and veggies, fostering new employment and training opportunities, building community connections, reducing greenhouse gas emissions related to transport, packaging and storage, and improving urban environmental health (increased water absorption and reduced heat island effect, increased habitat for animals including pollinators); urban agriculture has the opportunity to support happier, healthier and more sustainable communities.
So, how can you get involved? Composting is a great start, building the ingredients for fertile, nutrient-rich soil. With this in hand, the urban environment is your oyster! You can grow food almost anywhere – on your windowsill (e.g. herbs, microgreens), in your cupboard or basement (e.g. mushrooms), on the balcony (My Smart Garden have some great tips), on the verge (Gardening Australia can give you some pointers) and of course, in your own garden. Community gardens also provide a great opportunity to meet like-minded people, build your skills and contribute to your local neighbourhood (connect with your local community garden through Community Gardens Australia). If you aren't quite ready to grow your own, consider supporting your local growers (find a local farmers market).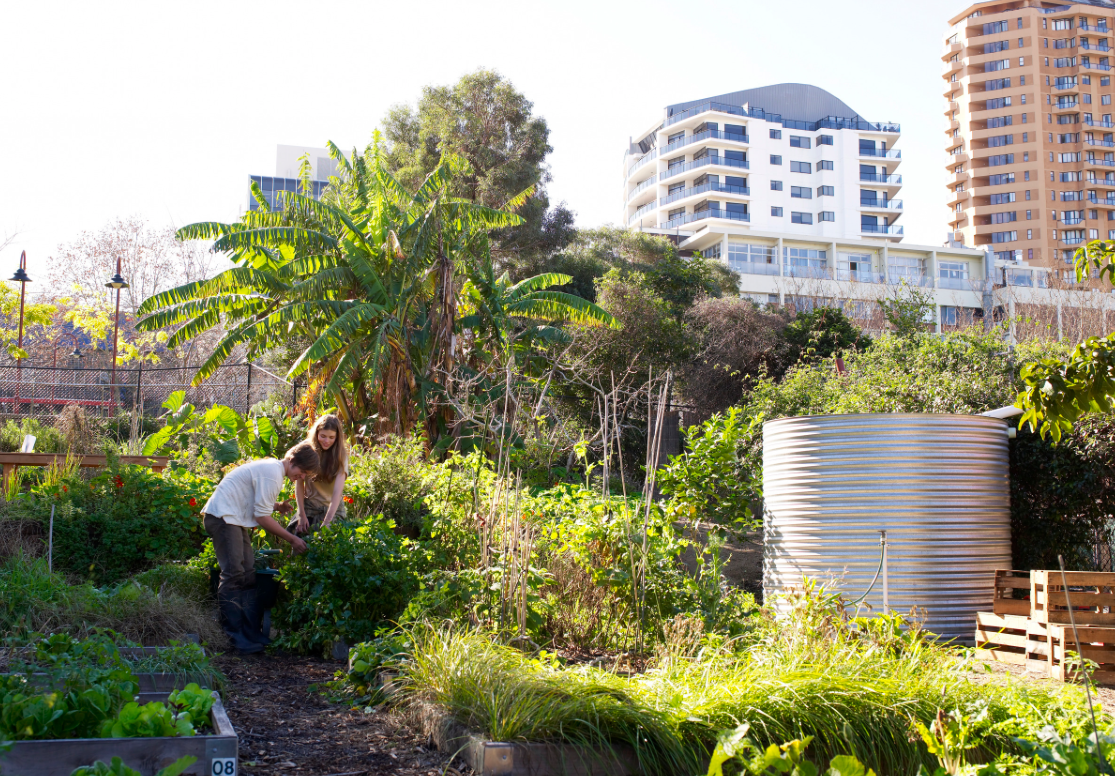 This Urban Agriculture Month, we encourage you to celebrate, and join, Australia's urban agricultural movement (dare we say it, revolution!). With events happening across Australia, it's the perfect time to 'bee' curious and 'grow' your knowledge. Here at the Compost Revolution, we will be sharing tips and tricks along the way to help get you started, as well as featuring stories from Urban Gardeners across Australia. Keep an eye on our socials and get involved!
If you would like to share your Urban Garden, tag us @compostrevolution or email us: support@compostrevolution.com.au. Have a great Urban Agriculture Month!