In an Australian first, Compost Revolution is partnering with specialty coffee roaster Five Senses to turn used hessian coffee sacks – otherwise destined for landfill – into worm and compost blankets. The roaster's 5,000 sacks will cut landfill by about 1 tonne per year, while helping our wriggly revolutionaries turn food scraps into soil and fertiliser.
Five Senses Production Manager Brett Millar had tried for years to repurpose their hessian sacks, advertising them on Gumtree to bag and pet bed makers, and approaching community gardens, councils and local businesses with limited success. "We're a business that tries to do the right thing," said Millar. "But it's a case of supply outstripping demand."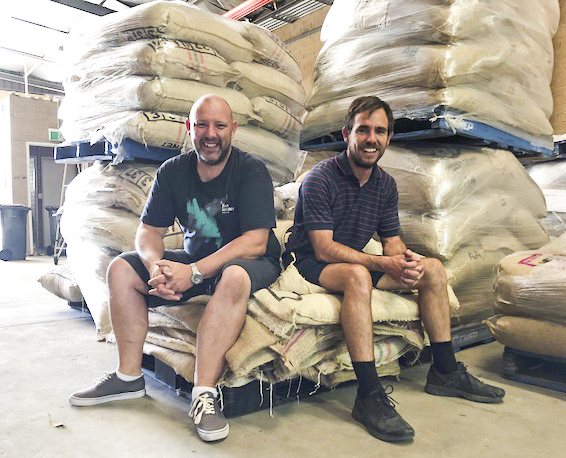 Brett and Shaun at Five Senses
The Compost Revolution had its own problem: how to sustainably source a worm blanket - which ultimately gets consumed by worms when they need extra rations – without creating demand for more resources.
Brett jumped at the chance to partner with us to close the waste loop and finally turn their waste into a resource. We've got a hungry revolution spreading across the country and our troops need shade and moisture, plus a bit of extra warmth in winter. And word from the worms is the little coffee kick doesn't hurt productivity either!
"Sustainability is a high agenda item for us," Millar said. "Every roaster receives green beans in hessian sacks. If we use 100 sacks a week imagine how many are being used by all the roasters in Melbourne alone each week."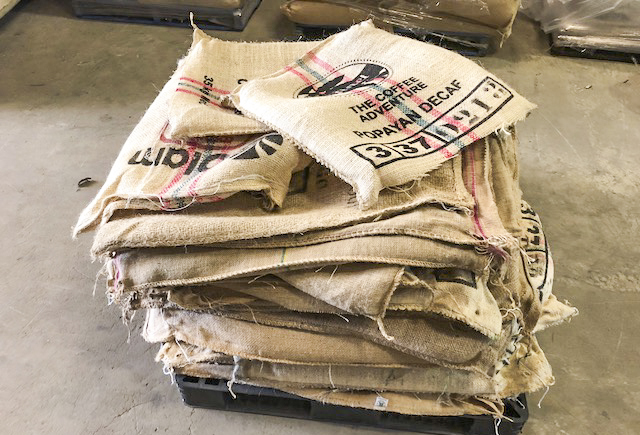 Sacks to soil
The beauty of the blanket is if you go away for a week or two and can't feed your worms, you can relax knowing that hessian is a healthy carbon-based between-meal snack that will sustain the troops until you return. Compost blankets work in the same way, maintaining moisture and a warm ambient temperature, and deterring insects as scraps break down.
Made from natural fibres, the blankets will naturally decompose over a matter of months, returning to the Earth one bite at a time. Worm and compost blankets are now available through the Compost Revolution, with free delivery to encourage everyone to join the action.
One food scrap, one coffee sack, one household at a time, we're revolutionising the face of waste across Australia.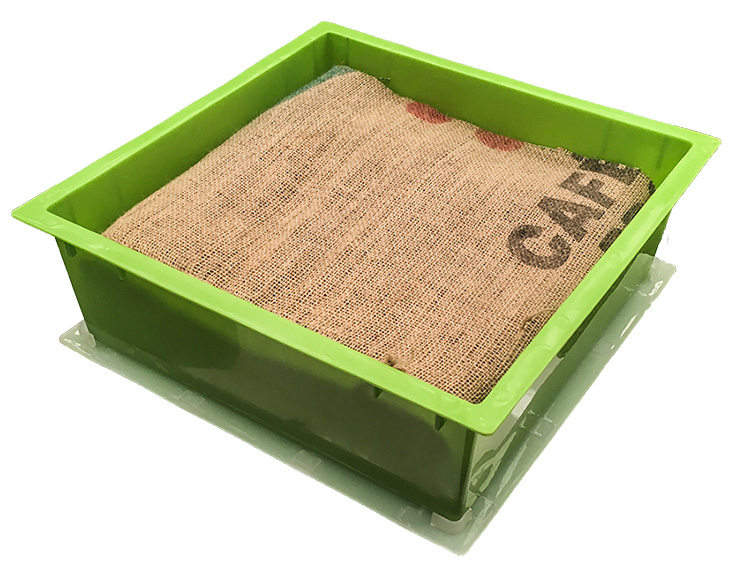 PS. like what you've read? Subscribe to our updates & we'll send you more blog posts and other news from the front-lines of the revolution.