The multi-tray worm farm, re-designed from the ground up.
Just like new parents, all smiles and sweat after a long labour, we're over the moon (and under the ground) to introduce you to our newest family member, the Farm.
Weighing in at 7 kgs (with a belly full of revolutionary worms and coconut husk), the Farm is Australia's first customisable worm farm made from 100% locally sourced pre-consumer plastic.
She breaks new ground in so many ways – sustainability, usability, and style – that i wanted to share some of the thinking that made her what she is.
The Volkswormen?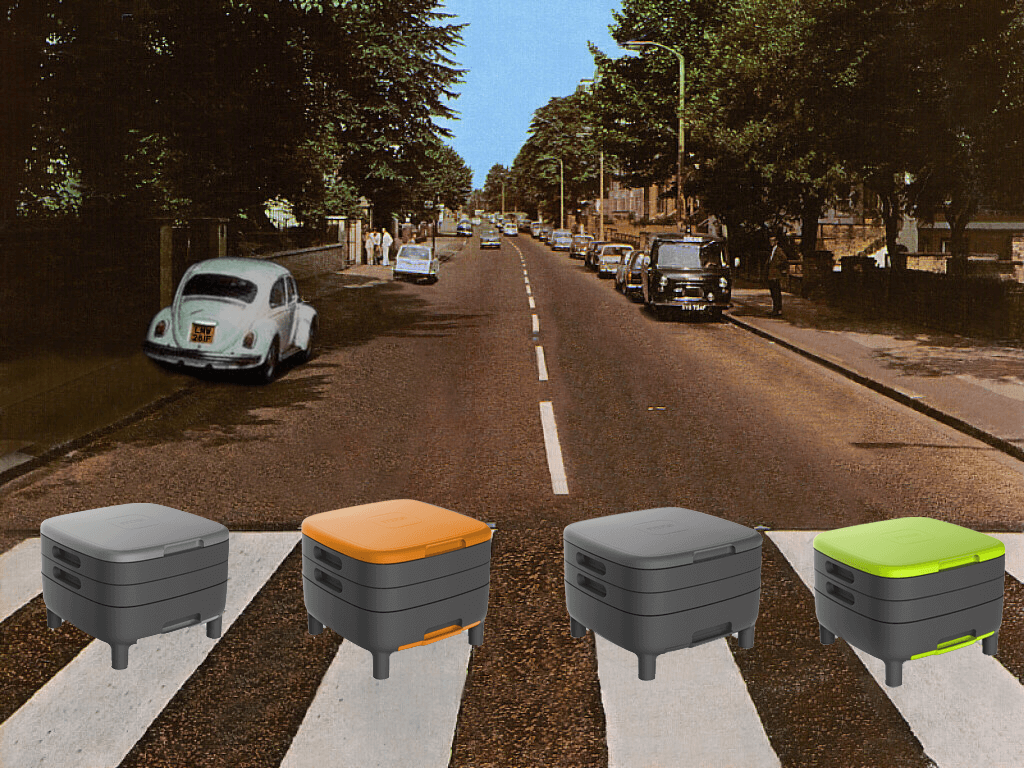 When we sat down with our product partners at Maze Products and the design team at Tricycle Developments we agreed on a shared vision to create a worm farm that was simpler to use, beautiful to look at, and one everyone could afford. The Volkswagen of the worm farming world, the Volkswormen of you will. (we also agreed that had to be a working title!)
It also had to be made locally and from locally sourced materials. This unit was to replace an imported Chinese-made entry-level worm farm we'd supplied for many years, so it had to be price competitive while being better in every way (for worm farmers, worms and the planet) – a product we'd be proud to say we co-created.
These design goals informed every decision, including the principle of paring back the design to the absolute fundamentals. This even extended to the name, we called it simply 'The Farm'.
Shape-shifter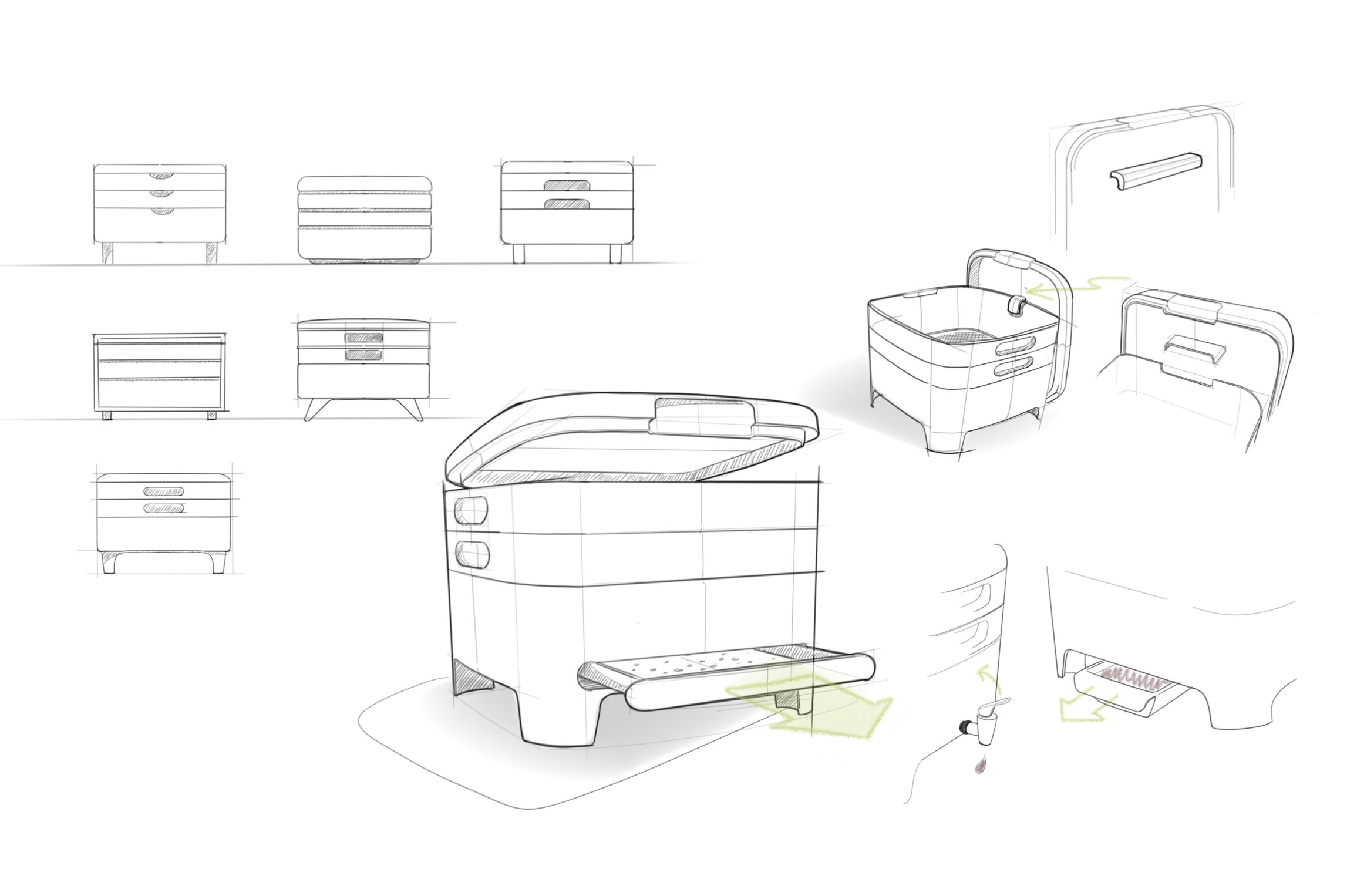 When it comes to worms, volume matters – but surface area matters more for worm food throughput, so we made the farm vertically compact with a maximized surface area. The trays snuggle in tight when empty, while sitting higher when full.
After rotating the trays, the lower full tray has maximum volume until the worms migrate upwards into the tray above. The weight of the higher tray (as it fills with food, worms and castings) pushes itself down, compacting the castings in the lower tray which in turn encourages any stragglers to migrate up to the aerated food fest above.
By designing in this shape shifting functionality we can we can ship more farms per shipping palette while still maintaining good food throughput. The result is lower costs and less carbon produced in transport, while achieving food processing parity with the larger imported product we are replacing (while using much less plastic and resources in its production).
Trick my worm ride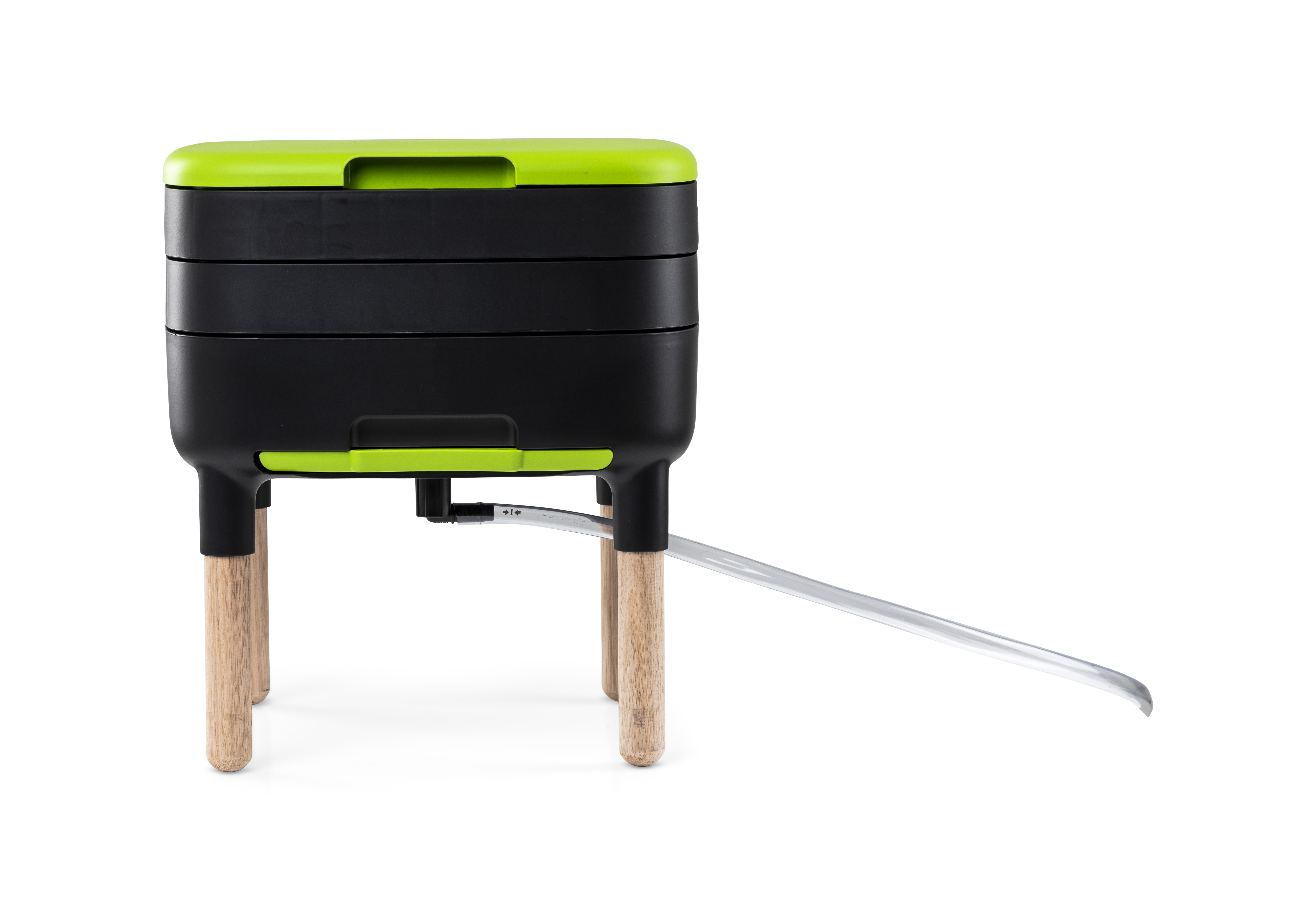 To make sure everyone could afford a Farm we crafted a strategy to provide a perfectly functional base unit, with optional features, like legs and tubes, for worm farmers who want or need them. This keeps the base price down and also produces less waste – farmers only buy what they really want. Plus who doesn't love customising their stuff so it is uniquely their own?
Trick out your worm ride with a coloured lid and wormsaver tray, choose plastic or FSC certified legs and an "Auto-flow" tube to run worm juice into a watering can or anything you like.
We think this idea has, ahem … legs, so we'll be adding more options in the future - like watering cans, additional colours, a worm well-being monitor and more.
Haven't I seen you somewhere before?
What could be more circular economy than a device made from one waste stream being used to recycle another?! The Farm is made of especially good stuff - 100% locally sourced pre-consumer plastic.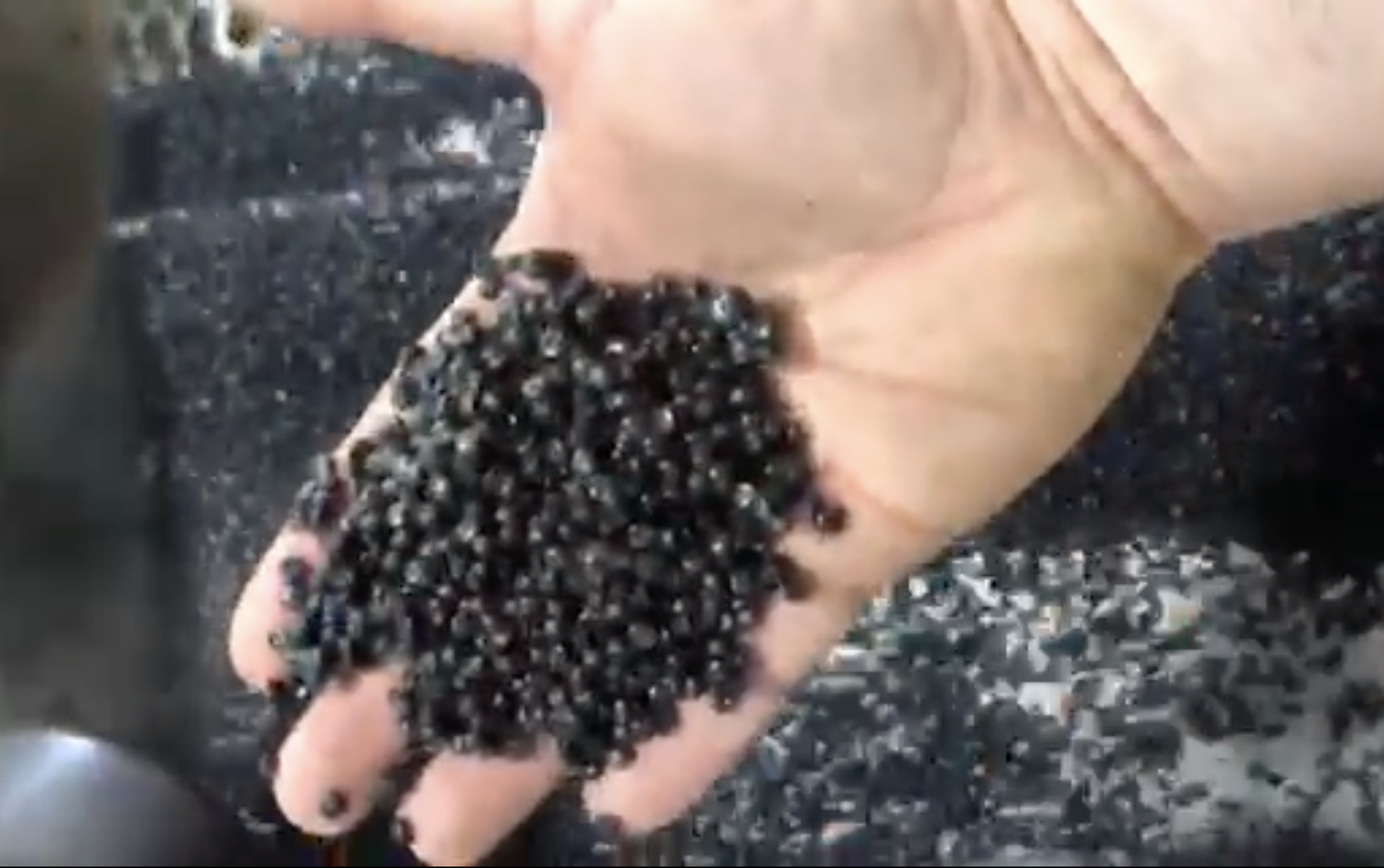 What's PRE-consumer recycled plastic?
As opposed to "post-consumer recycled plastic" (plastic we use in products before its reclaimed), pre-consumer plastic is the scrap plastic created while another product is being made. We source our input recycled plastic from the factory floors of local, Victorian factories who cannot re-use their own material due to hygiene or safety reasons.
Before the Farm even gets to you, it's recycled AND closing the loop on another waste stream! A circular economy microphone drop.
Local matters
Some other products use imported recycled plastic because their manufacturers can get the raw material at lower prices in the exact colour they want. But imported recycled plastic has a dicey climate impact (carbon miles negate the benefits in our opinion), and questionable climate impact is 100% NOT our bag.
'Made in Australia Melbourne'.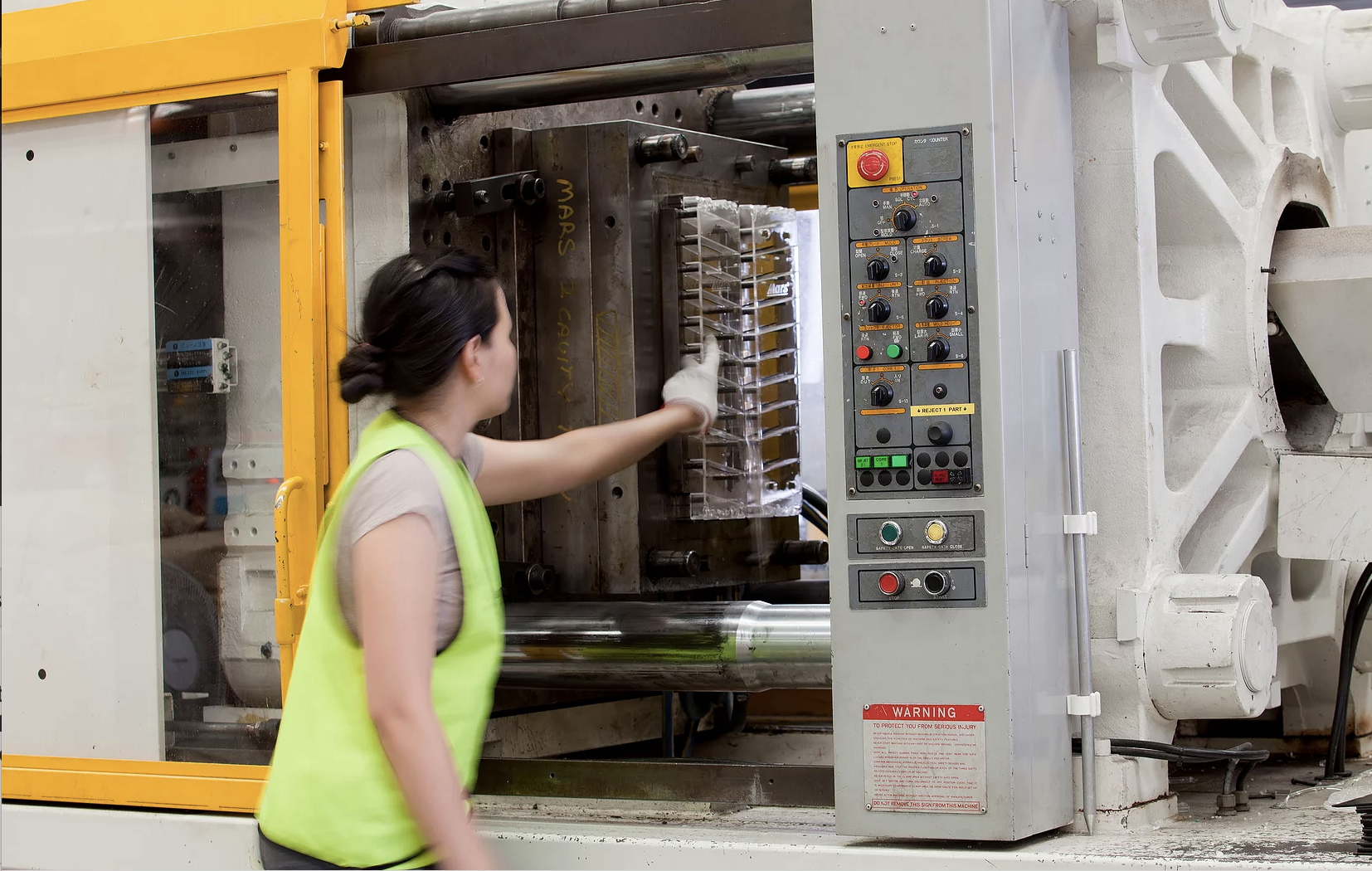 We made a decision early on to make the Farm in Melbourne itself, not just Australia. We chose to work with PMG Engineering, a progressive local engineering company, contributing to a vibrant local Australian manufacturing sector.
PMG's facility is very close to our distribution centre in Clayton, VIC, keeping our carbon miles down. As a side benefit when you manufacture locally you can reduce storage costs because you can ramp up demand much faster, meaning lower overall costs and less likelihood of running out of stock due to OS supply chain issues.
Even though the unit costs substantially more to make here than in China, we think it's the 'right thing to do'. We like having the confidence that comes with having something made here, sustainably, and by skilled people who are paid fairly and can work with us to improve the product every day.
Happy worms, happy life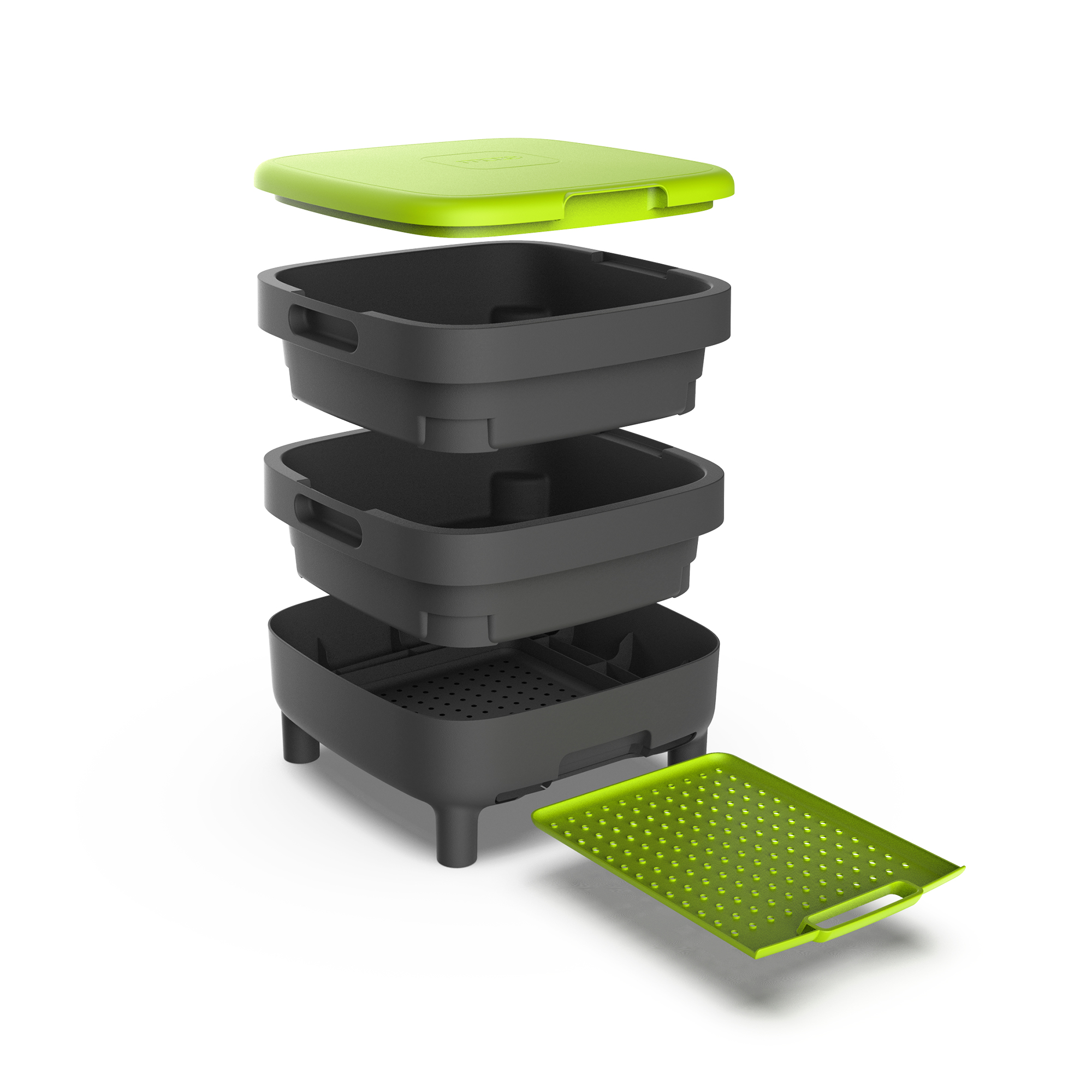 The single biggest support issue we've fielded over the years from people with worm farms has been clogging taps. There's just no way for worm liquid with its mix of solids not to clog a tap eventually. Clogged taps on older models that store liquid in the base can cause "wormegeddon" events. Mass drownings due to liquid build up from heavy rains or when the worm farmers go on holidays.
We avoid wormegeddon, and the clogged taps that cause it, by simply removin the tap and positioning a hole in the bottom of the unit where liquid drips out into a catchment pan (or your favourite watering can!) - it really is that simple.
And finally, but by no means least, the Farm features a few stellar worm well-being features that you won't find in any comparably priced worm farm.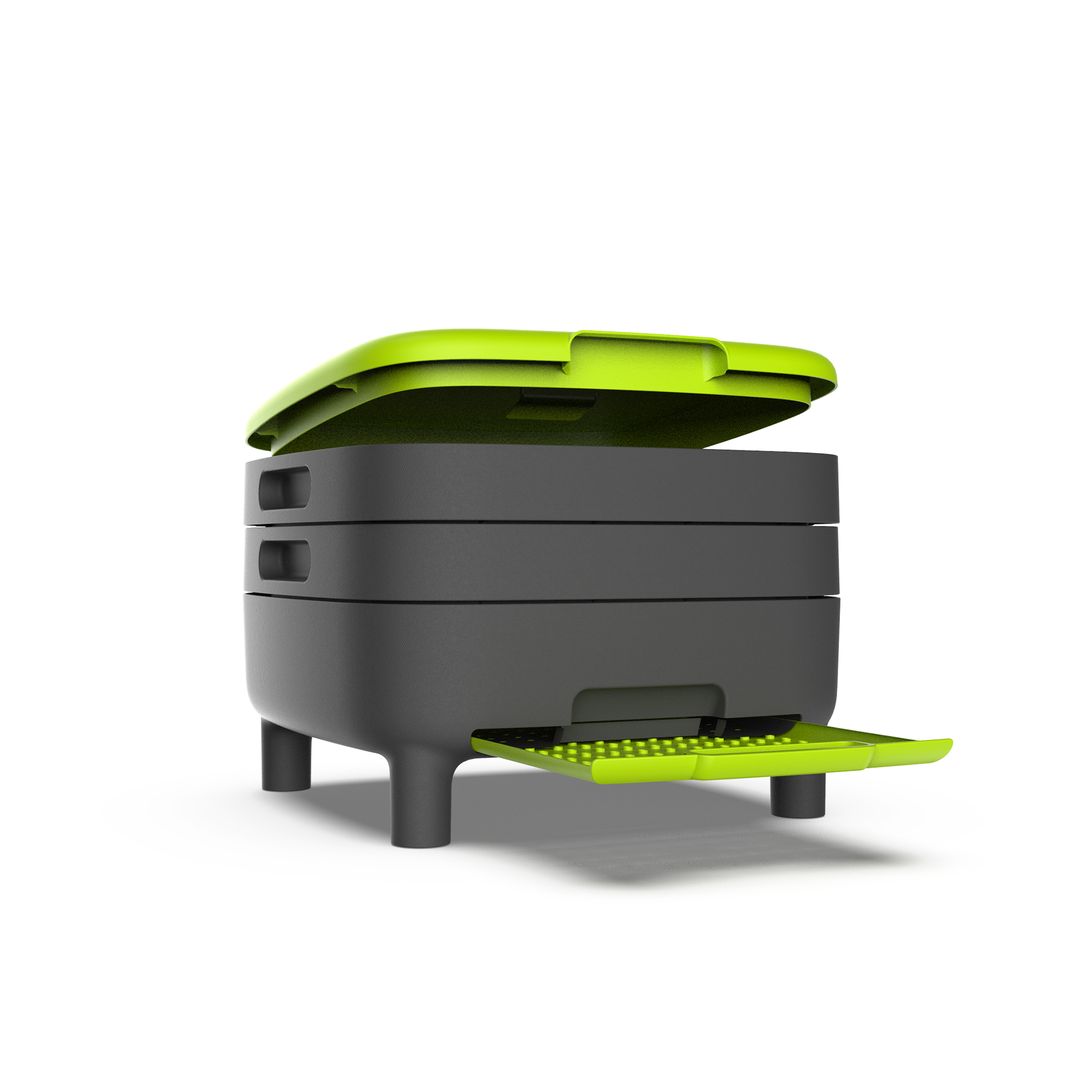 I already mentioned the 'Continuous Flow' liquid drainage system, but the Farm has great air flow as well - especially when elevated on its 'Air Flow' legs. The Farm also includes a world-first sliding worm-saver tray. This tray is the last line of defense to keep worms from falling into the liquid abyss below. Re-homing lost worms is a breeze compared to other products.
Form follows farming
The Farm was carefully designed to look good. It's uniquely refined lines mean it looks just as at home in your home as it does in your garden. Sitting atop it's (optional) wooden legs turned from a single piece of FSC Certified Tasmanian Oak, the Farm presents an unapologetically proud fusion of old craftsmanship and new ideas. (Best read with a Jonny Ive accent!)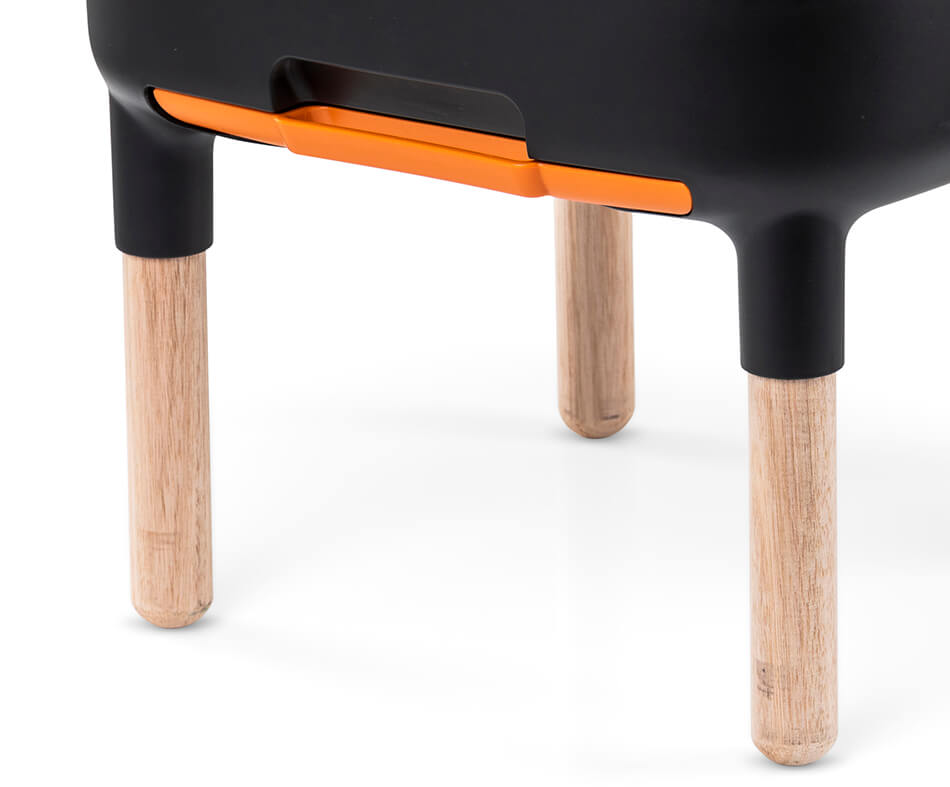 Of course, the Farm is available in a range of colour lids and matching worm saver trays, making it the only worm farm in the world that is customisable to your personal taste. Whether you're a Charcoal, Space Grey, Burnt Orange or Lime Squeeze type, we got you (or more precisely, your Farm) covered.
It all adds up to the most stylish, easy to use, worm-friendly compact worm farm on the planet. Yes, I think we achieved our original design goal and we're very grateful to our partners on the project; Maze Products, Tricycle Developments, and PMG Engineering and can't wait to get them into the homes and gardens of many more worm farmers across the country.