We all know that leaves are the crème de la crème of plant growth. When they are bright and green, they transform carbon and oxygen into glucose, aka plant energy, through photosynthesis for plants to grow and thrive.
But what you really 'autumn' know is that leaves are also the crème de la crème of compost. When they have fallen and become brown, they are a superior source of carbon in your compost bin; adding structure for air flow as well as having a high nutrient value.
That's right! Money might not grow on trees but we should all still be raking it in during autumn, so that you have a diverse range of carbon to fall back on throughout the rest of the year.
With the perfect balance of carbon to nitrogen, your compost pile will heat up to the right temperature, breaking it down in record time,  resulting in perfect, fluffy, earthy, rich, black compost.
In fact, if left out of your compost bin and on the street, leaf litter can cause more problems than simply letting valuable resources be swept down the drain…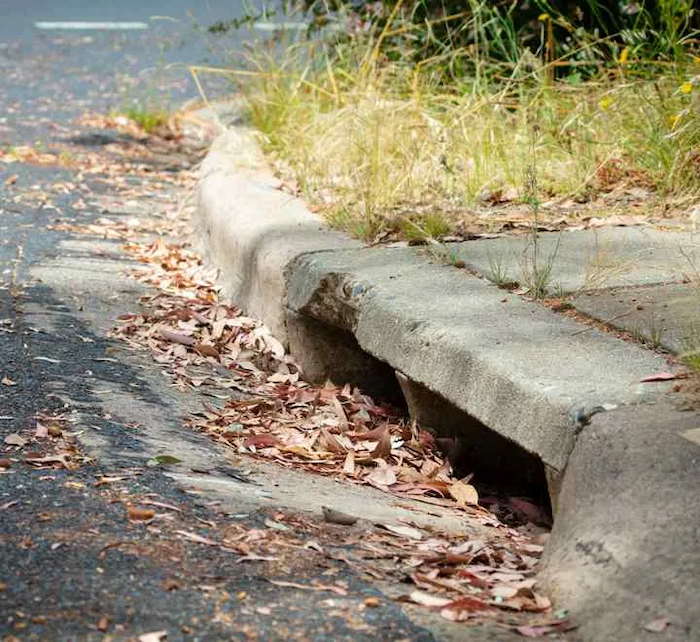 When leaf litter collects in the street it causes flooding and the release of nutrients that pollute our waterways. The excess of leaves that fall from deciduous street trees have even been linked to the blue-green algal blooms in lakes and rivers !
The Leaf Collective (ACT) is an inspiring pilot program run by Social Marketing @ Griffith University, who helped ACT households stop 200,000 litres of leaves going down drains and ending up in waterways last autumn. The program encourages ACT residents to sign up as a 'Leaf Champion' by adopting a tree or storm water drain, caring for it, and storing leaf litter for later use in a compost or garden.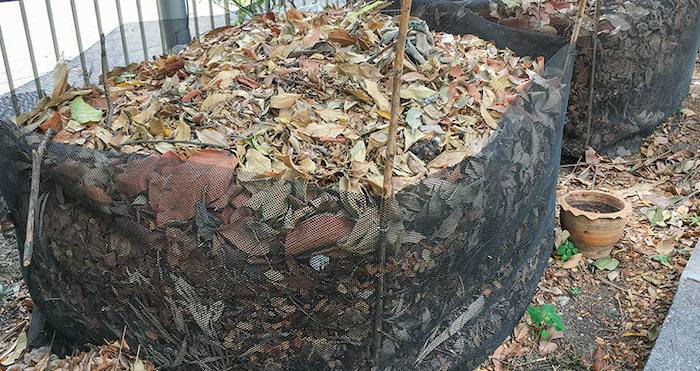 To help Leaf Champions also become super-charged 'Compost Champions', we have partnered with The Leaf Collective to provide residents $10 off a compost bin of their choice.
Shop now at the Compost Revolution. Terms and conditions apply.
You can store collected leaves in re-purposed hessian sacks, feed bags, cardboard boxes or you could try your hand at making a wire structure to place next to your compost to and add leaves as needed. Check out this cool diagram by Help Me Compost.
For more tips and tricks on using leaves in your compost and garden, check out the resources below: